---
Eniram, a Wärtsilä company, has launched Eniram SkyLight 3.0 for fleet performance monitoring and is partnering with Concirrus to deliver sophisticated solutions for marine insurance underwriting based on accurate operational data.
Eniram SkyLight 3.0 is a significant update to its subscription-based fleet performance monitoring service. The service now includes mobile notifications and virtual propeller RPM (revolutions per minute) sensing. This latest innovation supports Wärtsilä's intention to lead the marine industry's transformation towards a Smart Marine Ecosystem via improved connectivity and the use of real-time data.
Eniram SkyLight 3.0 is a cost-effective and highly accurate fuel performance monitoring solution for vessel owners, operators, or charterers wishing to optimise their vessels' operation while accurately tracking their fuel costs. The service is designed to enable new data-driven business development opportunities across the marine sector, including flexible insurance solutions, maintenance monitoring, and vessel performance monitoring services.
The new feature sends notifications to mobile devices regarding speed over ground, speed through water, estimated time of arrival, and charter party compliance, enabling better transparency and faster reaction times leading to smoother operations.
The new virtual propeller RPM sensing enabled by Eniram SkyLight 3.0 is achieved without requiring integration with other ship systems. In addition to giving access to propeller RPM data, this information will be used to further improve the accuracy of the speed/fuel curve calculated by Eniram SkyLight 3.0.
In a first for the marine industry, Eniram is partnering with Concirrus, to deliver connected insurance for the marine market. The partnership will see navigation and situational data supplied by the Eniram SkyLight 3.0 service integrated into Concirrus' marine insurance underwriters' application Quest. Quest enables marine insurers to actively manage their risks in real time, attaining operating efficiencies and insights that are otherwise impossible to achieve. Accurate, real-time operational data will be used to provide a transparent and shared view of risk, with tailored insurance that allows customers to pay only for what they need. Concirrus was founded in 2012 and is based in London.
"We are delighted to establish this partnership with Concirrus. With Eniram's rich history in serving marine customers, and Concirrus' proposition for the insurance market, this partnership strengthens both offerings and accelerates market adoption. By working together, and through the integration of our products, we shall deliver the world's first connected marine insurance proposition. It will lower operating costs by actively monitoring vessel performance, by allowing insurers to reduce premiums accordingly, and by providing visibility of the insurance policy conditions and compliance to both shore and ship," says Johan Backas, Managing Director of Eniram.
"The future of marine insurance has now arrived with the Eniram and Concirrus partnership. This combination of technologies helps fleet operators and marine insurers to improve the reliability of vessels and lower their costs of operation. For fleet operators, the Eniram technology facilitates safe, efficient operations and has the added benefit of lowering risk. Insurers can now offer innovative, connected policies that reflect the needs of their customers and reward safe operations. For insurers, this means that the market now has a new segment of lower risk, responsible operators who can be incentivised with innovative insurance products," says Andrew Yeoman, CEO of Concirrus.
Read the article online at: https://www.lngindustry.com/liquid-natural-gas/08022018/eniram-skylight-30-introduced-for-fleet-performance-monitoring/
You might also like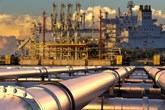 At every stage of the LNG process – from pretreatment to transportation – accurate and reliable measurements are essential for optimising production, maintaining safety, and ensuring profitability.