---
GasLog Ltd. reports financial results for the three-month period ended 30 September 2019.
Highlights:
On 27 August 2019, signed a 10-year time charter to provide an LNG floating storage unit (FSU) for a gas-fired power project being developed in Panama. The time charter is expected to be fulfilled through the conversion of the GasLog Singapore and to commence in late 2020.
Delivery of the GasLog Warsaw on 31 July 2019, a 180 000 m3 Mark III Flex Plus carrier with low pressure dual fuel two-stroke (X-DF) propulsion. The vessel was immediately delivered into a charter with a wholly-owned subsidiary of Cheniere Energy Inc. for the period prior to the commencement of its long-term charter with a subsidiary of Endesa S.A. in May 2021.
Exited the Cool Pool and assumed commercial control of the vessels operating in the LNG carrier spot market.
Revenues of US$165.6 million, profit of US$8.9 million and Loss per share of (US$0.20) for the three-month period ended 30 September 2019 (US$158.4 million, US$39.3 million and earnings per share of US$0.19, respectively, for the three-month period ended 30 September 2018).
EBITDA of US$114.2 million, adjusted EBITDA of US$115.0 million, adjusted profit of US$25.5 million and adjusted earnings per share of US$0.01 for the three-month period ended 30 September 2019 (US$114.1 million, US$114.2 million, US$32.3 million and US$0.11, respectively, for the three-month period ended 30 September 2018).
Quarterly dividend of US$0.15 per common share payable on 21 November 2019.
CEO statement:
Paul Wogan, Chief Executive Officer, stated: "A recovery in the LNG shipping spot market during the third quarter of 2019, as well as the continued contribution of our newbuild vessels with long-term contracts, allowed GasLog to generate solid year-on-year growth in Revenues and EBITDA for 2019 year-to-date. Our two ships on charter to Gunvor Group Ltd. have delivered strong performances under their market-linked charters, underpinned by their 100% utilisation. Based on the tightening spot LNG shipping market since the end of the third quarter and the accompanying rise in freight rates, we expect to deliver a further uplift in our financial performance during the fourth quarter. Elsewhere, we are making good progress towards the financing of our newbuild programme.
A key focus for GasLog is to enhance the earnings and cash flow visibility of our tri-fuel diesel electric (TFDE) and steam turbine propulsion (steam) vessels. I am therefore pleased to report that we signed a 10-year charter during the quarter for one of our TFDEs to act as an FSU for a power project being developed in Panama. In tandem with these commercial successes, we continue to focus on our market-leading operations and safety record, and I am very proud that the crew of the Methane Alison Victoria was recently selected as 'Crew of the Year' at the prestigious IHS Safety at Sea 2019 awards.
We have been predicting a tighter LNG shipping market, as increasing US LNG output combines with a seasonal uptick in demand for gas, resulting in rising demand for shipping and higher utilisation of the global fleet. These underlying trends in the LNG commodity and shipping markets point towards a structurally tighter market through 2020 and into 2021. We believe this will positively impact our efforts to secure term business for several of our on-the-water vessels. As we benefit from these positive trends we will continue to look for opportunities to reward our shareholders."
Read the article online at: https://www.lngindustry.com/liquid-natural-gas/07112019/gaslog-reports-its-latest-financial-results/
You might also like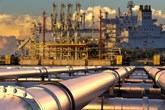 At every stage of the LNG process – from pretreatment to transportation – accurate and reliable measurements are essential for optimising production, maintaining safety, and ensuring profitability.