---
Huapu Gas is one of a fast-growing band of trucking companies that are transforming China's once-sleepy domestic spot market for gas into a unique and bustling business, as Beijing pushes to wean the country off coal, according to the latest report from Reuters.
Hotels, hospitals and factories have been forced to swap their coal-fired boilers for gas ones this year, creating thousands of new standalone gas customers thirsty for the clean fuel.
But with inadequate pipelines and storage tanks, users in the world's second-largest LNG importer are scrambling for supplies of imported and locally produced gas from dealers.
Huapu Gas is currently dispatching nearly 40 trailers a day, each carrying 20 t of LNG. That is double the number six months ago, with customers lured by quick delivery and the chance to bypass higher government-set prices for pipeline gas.
The trend is a major break from the global industry norm, where buyers and sellers are locked into long-term contracts – some as long as 20 years – and rely on pipeline grids to deliver the fuel.
China's first gas trailer hit the road in 2003 as trucks run by companies like Guanghui Energy travelled for over a week to ship gas from remote northwestern onshore fields to factories 5000 km to the south.
Now, trucking companies are expected to play a critical role in keeping the world's most populous nation fuelled this winter as it embarks on an experiment to heat homes in nearly 30 northern cities with gas.
The additional demand has boosted spot gas prices over the past month and industrial users have struggled to get their hands on supplies.
Gas hauled by trailers could make up a tenth of China's total gas consumption of around 240 billion m3 in 2017, compared with 5.6% in 2014.
And China aims to lift gas to supply 15% of its total energy demand by 2030, more than double the current 6%.
Much of the fast-paced dealmaking for spot LNG is unique to China, with trucking companies closing deals on the phone based on prices published by industry monitors on the popular Wechat messaging platform.
A specialist in delivering imported gas, Huapu Gas secures gas under an annual contract with a nearby CNOOC-operated LNG terminal in Tianjin and also spot cargoes from Caofeidian, supplying customers by trailers loaded with 13 m long tanks storing the chilled gas.
Gas distributors like the country's largest player ENN Energy Holdings and niche dealers like Huapu have spent heavily this year expanding their fleet of trailers, each costing nearly a million yuan (US$150 300).
Zhangjiagang-based cryogenic equipment maker Santum, controlled by CIMC Enric, the country's top producer of LNG trailers, sold 600 vehicles in the first nine months of this year, up from 410 in all of 2016.
Surging spot LNG prices amid concerns about winter demand have drawn in rare shipments from as far as Norway and the United States.
During a recent visit to PetroChina's gas import terminal at Caofeidian, a district of Tangshan, trailers lined up in a sprawling car park hours before an LNG vessel from Australia docked at the jetty.
A key receiving point for imported gas, trucked LNG sales from Caofeidian soared to 480 million m3 by mid-October, already up sixfold from all of 2016, according to PetroChina Jintang LNG Co Ltd which operates the terminal.
Read the article online at: https://www.lngindustry.com/liquid-natural-gas/07112017/chinas-truckers-scramble-to-meet-lng-demand/
You might also like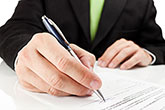 Wärtsilä has signed an eight-year Guaranteed Asset Performance agreement with Japanese operator, NYK LNG Ship Management.