---
Stephane Paquet, TechnipFMC Loading Systems, France, discusses the development of green, simple and cost-effective loading systems for LNG applications.
To date, hydraulic drives have exclusively been used where there is a need for a powered marine loading arm (MLA). The MLA functions requiring power are the manoeuvring system and, when fitted, the quick connect/disconnect coupler (QC/DC) and the emergency release system (ERS).
To improve the control of hydraulic powered MLAs, TechnipFMC developed the Easy Drive feature, which gives the operator direct proportional control of the rectilinear motions – direction and speed – of the MLA connection flange and offers significant advantages over the current on-off hydraulic control.
Looking forward, the energy industry continues to move toward greener and more cost-effective systems. To this end, a full electric MLA (e-MLA) is a game changer. Several machines in the marine and offshore industry have already shifted from hydraulic to electric drives for better reliability, easier control and less commissioning and maintenance. TechnipFMC has completed a development program to design and qualify an electrical drive MLA, and is ready to deploy this new technology to its product range, including LNG.
With the same objective to improve efficiency and reduce lifecycle costs, TechnipFMC has developed a systematic MLA drone inspection method that has performed more than 20 inspections since 2018.
Conventional MLA control
A typical hydraulic arrangement of a bank of MLAs consists of an electric motor powering a hydraulic pump in a hydraulic power unit (HPU) and providing pressure hydraulic oil to a network of hydraulic tubing and hydraulic valves, which is converted into mechanical energy. Hydraulic accumulators may be used to provide hydraulic energy in case of electrical power blackouts.
The three main rotary motions of the MLA – slewing, inboard luffing and outboard arm luffing – are actuated with hydraulic cylinders. In the majority of cases, the HPU provides a constant hydraulic flow to each actuator, which is controlled with a solenoid type valve (i.e. 'on' or 'off'). A single-speed motion is then achievable (i.e. 'stop' or 'full speed'). The HPU may be fitted with a two-level flow setting ('low' and 'high'), allowing the operator to manoeuvre the MLA at a reduced single-speed motion.
Using a remote control unit, the operator controls each rotary motion – slewing, inboard luffing and outboard arm luffing – to move the MLA connection flange at the desired position, e.g. for connection/disconnection to or from the ship manifold. ln practice, controlling the MLA connection flange position is not easy, requiring intensive training for the operator. Plus, as the motions are generated by actuators with the on-off control at a fixed speed, the MLA movements are jerky and inexact.
Terminals and refineries with high operator turnover may come to a situation where operators have limited or no training on loading arm operations. As such, equipment damages may result with ill-trained operators controlling the loading arms. For instance, seals could be damaged from shocks with the ship's flange or delays could result from lengthy connection/disconnection operations.
Finally, when a ship is impacted by waves in an exposed jetty or offshore, connecting a loading arm may be nearly impossible. TechnipFMC supplies a field-proven targeting system that enables connection/disconnection operations under up to 2.5 m significant wave height (Hs) conditions. However, the system is overkill for terminals only slightly exposed to waves.
This is an abridged version of an article that was originally published in the April 2020 issue of LNG Industry. The full version can be read here.
Read the article online at: https://www.lngindustry.com/liquid-natural-gas/07042020/taking-loading-systems-to-the-next-level/
You might also like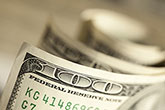 NextDecade Corporation's subsidiary, Rio Grande LNG, LLC, has entered into a credit agreement for US$356 million of senior loans to finance a portion of the first three LNG trains at NextDecade's Rio Grande LNG export facility in Texas.