---
Tellurian Inc. continues to build its integrated global natural gas business. Notable Tellurian achievements during 2Q20 and thereafter included raising US$57.5 million in net proceeds through issuances of common stock. Pro forma cash and cash equivalents as of quarter end would be approximately US$122.9 million after giving effect to financing transactions executed during July.
Financial results
Tellurian ended its second quarter of 2020 with approximately US$88.3 million in cash and cash equivalents and approximately US$33.9 million short-term borrowings. Tellurian's balance sheet consisted of approximately US$315.9 million in total assets. Pro forma for the financing transactions completed in July, Tellurian would have ended the quarter with approximately US$122.9 million in cash and cash equivalents, approximately US$106.1 million in long-term debt, and approximately US$350.5 million in assets.
Tellurian reported a net loss of approximately US$128.8 million, or US$0.53 per share (basic and diluted), for the three months ended 30 June 2020. Results include a one-time non-cash charge of approximately US$81.1 million for impairment of the book value of our natural gas properties due to the impact of declining commodity prices.
CEO comments
President and CEO Meg Gentle said, "Tellurian has used the last few months to streamline Driftwood LNG, which is one of the lowest cost projects available globally at approximately US$1000 per tonne. Driftwood LNG is an integrated project, including production of low-cost gas from the Haynesville shale, which supports a new US LNG pricing mechanism projected to enable equity partners to load LNG at about US$3.50 per million Btu. Tellurian continues working to secure equity partners from around the globe and looks forward to delivering reliable energy in 2024."
Read the article online at: https://www.lngindustry.com/liquid-natural-gas/06082020/tellurian-reports-its-2q20-results/
You might also like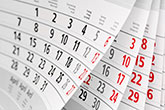 Klaipedos Nafta has carried out a capacity allocation procedure for the Klaipeda LNG terminal, securing full occupancy until 2033.