---
During SIBCON 2018, SEA\LNG, the multi-sector industry coalition aiming to accelerate the widespread adoption of LNG as a marine fuel, announced that it has welcomed the Maritime and Port Authority of Singapore (MPA) to its membership coalition.
The MPA becomes the third port member to join the coalition, alongside Port of Rotterdam and Yokohama-Kawasaki International Port Corporation (YKIP). Together, the ports remain committed to supporting SEA\LNG in its mission to develop LNG infrastructure in ports around the globe, to enable quick, safe and cost-effective bunkering.
As the world's largest bunkering hub, the MPA is committed to positioning the region as a world-leader in providing access to clean marine fuels such as LNG, amongst the provision of a broad range of fuel solutions to meet the future energy needs of the global shipping industry.
Peter Keller, SEA\LNG chairman and executive vice president, TOTE Inc., said: "We're very pleased to welcome the Singapore MPA to our growing coalition. Ports play a crucial role in improving the industry's confidence in LNG as a marine fuel, and MPA is a driving force behind the uptake of LNG bunkers in the Asia-Pacific region, both through the development of infrastructure and providing incentives for other key industry players operating in the region."
MPA has embarked on its LNG Bunkering Pilot Programme (LBPP) since 2017 to test operational protocols and accumulate experience to ensure LNG bunkering operations are conducted safely, efficiently and reliably.
To bring Singapore to the next stage of LNG bunkering, the MPA also awarded a total of S$6million to two companies to co-fund the building of two LNG bunker vessels. To be delivered as early as 2020, these would be the first of their kind in Asia and will facilitate ship-to-ship LNG bunkering in the Port of Singapore.
Andrew Tan, chief executive, MPA, commented: "We are glad to partner with SEA\LNG to promote LNG as a cleaner fuel for the shipping industry. LNG is a tested, proven, and available fuel that can reduce nitrogen oxides (NOx), sulfur oxides (SOx) and particulate matter (PM). As the world's largest bunkering hub, Singapore is committed to providing cleaner fuels for the maritime industry in line with the International Maritime Organization's (IMO) efforts to promote shipping that is not only efficient, but clean and sustainable."
SEA\LNG's vision of a competitive global LNG value chain for cleaner maritime shipping by 2020 marks clear synergies with MPA's initiatives as it continues to develop the LNG bunkering market in Singapore, as well as work with other international port authorities to build a network of ports around the world to make LNG more available as a bunker fuel.
Read the article online at: https://www.lngindustry.com/liquid-natural-gas/04102018/mpa-joins-sealng-coalition/
You might also like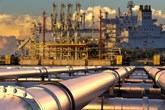 At every stage of the LNG process – from pretreatment to transportation – accurate and reliable measurements are essential for optimising production, maintaining safety, and ensuring profitability.