---
SEA\LNG has reiterated how critical continuing investment in LNG as a marine fuel is to meeting both air quality and greenhouse gas (GHG) emissions targets. In an effort to ensure that industry and governments make a pragmatic and balanced analysis of the future of maritime fuels, SEA\LNG has issued the following statement:
Assessing the case for LNG must include the full benefits from both an air quality and GHG perspective. Assessing it purely from a GHG point of view is not responsible – we must consider the significant public health benefits LNG can and is delivering now through significant local emissions reductions in markets where it is being utilised.
The maritime industry has been working for decades to help ease the air quality issues around the globe. This serious health hazard still persists and must continue to be addressed. LNG is ready now as an unrivalled solution to these critical air quality issues. LNG far outperforms conventional marine fuels in terms of dramatically reducing local emissions to improve air quality and human health. LNG emits zero sulfur oxides (SOx) and virtually zero particulate matter (PM). Compared to existing heavy marine fuel oils, LNG emits 90% less nitrogen oxides (NOx) emissions.
As regards GHG in the maritime sector, realistic reductions of up to 20% are achievable now with LNG. As technology continues to develop, these reductions will increase. Furthermore, LNG, in combination with efficiency measures being developed for new ships in response to the IMO's Energy Efficiency Design Index (EEDI), will provide a way of meeting the IMO's decarbonisation target of a 40% decrease by 2030 for international shipping.
Current technologies are well ahead of where we were just a short time ago and there are clear technology pathways which will allow further emissions savings to be realised, for example advancements in dual fuel technology and propulsion, enhanced control systems, and future use of gas turbine technologies.
Today, LNG is the only scalable and economic alternative fuel available for the vast majority of deep sea ocean shipping. Alternative fuels such as hydrogen and ammonia are not economic, not available at scale, and unproven for shipping operations. They are called future fuels for a reason!
Electrification, batteries and hybrid solutions on the other hand may be viable for certain specific short sea, harbour or ferry type operations but this represents an almost infinitesimal portion of the world's vessel fuel consumption.
These future fuels will require huge investments by industry and governments over decades to realise their potential. SEA\LNG encourages and supports industry and government initiatives which would assist with the development of future technologies.
LNG offers a commercially viable long-term bridging solution to a zero-emissions shipping industry. BioLNG (from biogas sources such as landfills and waste generators which is renewable and CO2 neutral) can and is already being used as a 'drop-in' fuel, significantly reducing GHG emissions. While longer-term, 'power-to-gas' is a key technology with the potential to produce large volumes of renewable LNG.
LNG-fuelled vessels and bunkering infrastructure can easily blend in bioLNG or zero- emission fuels. Today's investments will not become stranded and offer further potential to progress towards a zero-emission solution for shipping.
It should also be noted that the infrastructure for LNG supply is already there; the focus is on investments in the 'last mile' – getting the LNG from the bulk LNG terminals to the ship.
LNG is the only creditable alternative to meet national and international regulatory targets. It solves the sulfur and particulate matter emissions issues and dramatically reduces nitrous oxides. LNG also enables the shipping industry to take a major step forward to reduce GHG emissions. It is readily available at scale now and offers a proven, affordable, and competitive solution for the maritime sector while retaining tremendous flexibility for the future.
SEA\LNG, in conjunction with SGMF, is continuing to develop studies and tools for the industry to better understand the true benefits of LNG from both an air quality and GHG mitigation perspective. The coalition continues to encourage meaningful debate using current and academically supported data and analysis.
Read the article online at: https://www.lngindustry.com/liquid-natural-gas/04072018/sealng-counsels-a-pragmatic-view-on-the-future-of-maritime-fuels/
You might also like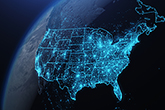 A Seapath and Pilot LNG joint venture will develop, construct, and operate a terminal in the Galveston Bay area supporting LNG-powered vessels.