Capital allocation framework, FID and increased run-rate production all announced by Cheniere
Published by Will Owen, Editor
LNG Industry,
---
Cheniere has announced approval of a capital allocation framework, a positive FID on Sabine Pass Train 6, and increased run-rate production and financial guidance.
Capital allocation framework
Cheniere Energy, Inc. has announced that its Board of Directors has approved a comprehensive capital allocation framework for the company that prioritises reinvestment of cash flows to grow Cheniere's world-class LNG platform, achievement of improved credit metrics for the company's liquefaction project entities and on a consolidated basis, and return of excess capital to shareholders through a framework that provides the company flexibility to adapt to changes in growth opportunities and market conditions.
Cheniere expects to generate over US$9 billion of available cash through 1H24. The capital allocation framework provides for the following allocation through the forecast period of approximately five years:
Growth Investments – Reinvest cash flows to fund accretive projects using at least 50% equity funding

Sabine Pass Train 6 – Over 50% equity investment.
Corpus Christi Stage 3 – At least 50% equity investment for expansion project adjacent to the Corpus Christi Liquefaction Project (CCL Project) with total expected nominal production of approximately 9.5 million tpy, for which a positive Final Investment Decision (FID) is expected as early as 2020.
Debottlenecking Projects – capital investments to increase production of existing liquefaction platform.

Balance Sheet – Ensure resiliency of investment grade ratings at liquefaction project entities and move toward an investment grade corporate rating for Cheniere

Leverage – proactively reduce consolidated debt and achieve an investment grade debt to Consolidated Adjusted EBITDA ratio.

Capital Return – Platform that enables meaningful capital return to shareholders while maintaining flexibility for Cheniere

Share Repurchase Authorisation – 3-year, US$1 billion share repurchase authorisation approved by Cheniere's Board of Directors.
"The capital allocation framework we announced today prioritises continued investment in our LNG platform through new high-return growth projects, beginning with Sabine Pass Train 6, on which we have made a positive FID and have issued full notice to proceed to Bechtel. We believe the framework will also strengthen the balance sheets across our corporate structure, which is vital to our sustained growth, and enables us to return excess capital to shareholders through share repurchases," said Jack Fusco, Cheniere's President and Chief Executive Officer. "The market-leading execution we have achieved across our world-class LNG platform has provided stable and growing cash flow, which forms the foundation for this capital allocation framework, and we remain committed to delivering long-term shareholder value through growth."
Sabine Pass Train 6 FID
Cheniere's subsidiary Cheniere Energy Partners, L.P recently announced that the Board of Directors of its general partner has made a positive FID with respect to Train 6 of the Sabine Pass Liquefaction Project (SPL Project) in Cameron Parish, Louisiana, and Cheniere Partners has issued full notice to proceed with construction to Bechtel Oil, Gas and Chemicals, Inc.
To fund a portion of the construction of Train 6 and a third LNG berth and required supporting infrastructure at the SPL Project, Cheniere Partners has entered into 5-year, US$1.5 billion senior secured credit facilities with 29 banks and financial institutions in a transaction that closed on 29 May 2019. The facilities include a US$750 million delayed draw term loan, and a US$750 million revolving credit facility. SG Americas Securities, LLC acted as Financial Advisor to Cheniere Partners for the transaction, and MUFG Bank, Ltd acted as Sole Coordinating Lead Arranger.
Increased run-rate production and financial guidance
Cheniere has also raised its run-rate production guidance to 4.7 – 5.0 million tpy per train, up from 4.4 – 4.9 million tpy per train. The increase in run-rate production is based on the impact of production optimisation, maintenance optimisation and debottlenecking projects at both the SPL Project and CCL Project.
Incorporating the impact of Sabine Pass Train 6 and increased run-rate production guidance, Cheniere has revised its run-rate financial guidance as follows:
Consolidated Adjusted EBITDA – US$5.2 billion to US$5.6 billion
Distributable Cash Flow per share – US $8.40 to US$9.60
Read the article online at: https://www.lngindustry.com/liquid-natural-gas/03062019/capital-allocation-framework-fid-and-increased-run-rate-production-all-announced-by-cheniere/
You might also like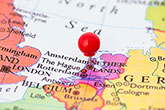 VTTI and Höegh LNG have signed an agreement to jointly explore options to develop and operate Zeeland Energy Terminal, the Netherlands.