---
Reuters are reporting that British wholesale gas prices retreated on 2 May as anticipated LNG arrivals in France and Belgium, as well as falling coal, weighed on Continental prices.
Day-ahead gas price down 0.25 pence at 53.10 pence per therm, having earlier traded as much as 0.75 pence higher than the 1 May close.
Day-ahead gas price at the Dutch TTF hub edged down by €0.15 to €20.30 per megawatt-hour, having reached €20.45 earlier in the day.
"(UK gas) is a price-taker from the Continent this summer to a large extent, driven by the closure of Rough storage in the UK and a need for the continental storages to fill quickly," Thomson Reuters gas analyst Oliver Sanderson said.
Gas prices need to ensure they stay competitive with coal to be used as feedstock for power stations, so tend to move in tandem with each other.
Added to that, Norwegian gas exports via the Langeled pipeline to Britain increased throughout 2 May and amounted to 57.62 million m3/d compared to 44 million m3/d earlier in the day.
Even so, the UK gas system was undersupplied by 7.9 million m3/day, with demand forecast at 222.4 million m3/day compared with supplies seen at 214.5 million m3/day.
Within-day contract was still up at 53.10 p/therm after Norwegian flows were reduced along the Langeled pipeline.
Flows into the St Fergus NSMP terminal fell to 15 million m3 from 23 million m3/day on 1 May, linked to a planned maintenance shutting down flows from Norway via the Vesterled pipeline.
Heating demand for gas is projected to drop by 22 million m3/day with temperatures expected to climb back towards 13°C on average from the weekend.
There was no concrete data yet showing any LNG tanker arrivals in Britain for May after nine cargoes discharged in April, the highest level in a year.
The June contract fell 1.05 pence to 50.60 p/therm.
Benchmark 18 December EU carbon contract was down €0.30 at €13.09 per t.
Read the article online at: https://www.lngindustry.com/liquid-natural-gas/03052018/prices-turn-negative-on-expected-lng-supplies/
You might also like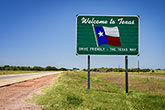 Texas LNG has selected ABB to deliver an integrated technology offering, including substation and control solutions.