Amendment to expedite LNG export applications
---
US Senators John Hoeven, John Barrasso and Lisa Murkowski have introduced a bill amendment to expedite LNG export applications. The Energy Security Act is an amendment to the Unemployment Insurance Extension bill.
According to the three senators, between the Keystone XL pipeline project and LNG exports, the amendment could create nearly 100 000 jobs, boost the US economy and aid US allies in Ukraine, NATO and Japan. The legislation is designed to approve the long-delayed Keystone XL pipeline project and expedite applications to export liquefied natural gas.
Comments
John Hoeven
"As we consider an extension of Unemployment Insurance benefits, we should also be considering measures that will actually address the problem by creating jobs for the long-term unemployed. Our energy legislation could help create thousands of jobs and billions of dollars in economic activity. At the same time, expanding America's energy supply with projects like the Keystone XL pipeline, combined with approval for increased LNG exports, will send a powerful signal to our friends and foes alike that America is both energy secure and that we stand firmly beside our allies in Ukraine and NATO."
John Barrasso
"Americans have repeatedly made it clear that they want Washington to focus on growing our economy and making it easier for the private sector to create jobs. Our amendment will help shorten unemployment lines by automatically moving forward with the job-rich Keystone XL pipeline and speeding up LNG exports. If Democrats are serious about helping unemployed Americans, they'll hold a vote on our amendment today."
Lisa Murkowski
"The energy boom in America is dramatically changing our energy future. It's creating jobs and economic opportunities here at home. And it's also providing an opportunity for us to engage the world from a position of renewed strength, and to pursue our national security and foreign policy objectives through economic means. Allowing greater energy exports will send a powerful message that America has the resources and the resolve to be the preeminent power in the world. This is an enormous opportunity where long-term thinking, not short-term political calculus, needs to guide our approach."
Adapted from press release by Katie Woodward
Read the article online at: https://www.lngindustry.com/liquid-natural-gas/03042014/bill_amendment_to_expedite_lng_applications_383/
You might also like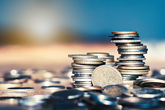 Snam and BW LNG have finalised the acquisition by Snam Group of 100% of the share capital of FSRU I Limited for a total consideration of approximately US$400 million.