---
One of the current epicentres of the energy industry is the Permian Basin, which is a topic that resonates across the Energy Dialogues community, and will be discussed at the upcoming North American Gas Forum. With ExxonMobil expected to triple daily production from its Permian operations by 2025, Kinder Morgan planning additional pipeline expansions to facilitate gas transportation, and an abundance of major players claiming their stake, the Permian Basin shows no signs of slowing any time soon. The influx of new projects in the region continues to bring renewed excitement and a global spotlight, with the accelerated production changing the landscape of the global energy industry in real time.
For an insiders' take on the growth activity in Permian, the developments that are underway, and what the future may hold for the region, Energy Dialogies called upon experts Rick Smead and Gürcan Gülen:
Rick Smead is Managing Director, Advisory Services, for RBN Energy LLC, a globally prominent oil, gas, and NGL market analytics firm, providing consulting and testimony services to entities in the natural gas industry. His expertise spans all aspects of commercial and regulatory issues in the natural gas supply industry, including interstate pipelines, LNG import and export, and the reality and implications of shale-driven natural gas abundance.
Gürcan Gülen is a senior energy economist with the Bureau of Economic Geology at the University of Texas at Austin. Gülen has over 22 years of experience in research, technical assistance, and capacity building across oil, natural gas, and electric power value chains. He has worked with ministries, regulatory agencies, companies, universities and NGOs in numerous countries around the world, and since 2010, has been focused on the US energy market.
Current State of the Permian Basin
From your vantage point, what are the biggest issues at stake right now with Permian?
RS: (laughs) It's hanging on to the end of a fire hose out of control… the big challenge by far is simply infrastructure in both the gas and oil arenas. The gas being the one that is more critical right now. The challenges faced in development and other areas of the country are not there, in terms of land owner resistance and community resistance, and everything. It's an extremely friendly area there.
GG: It's still booming. I mean, certainly there are challenges, but, of course, Permian is not a new play, or new area. Permian Basin has been producing for more than 100 years, it's just this is a second coming, if you like. Marcellus, Barnett, Haynesville, all these, or Eagle Ford, Bakken, these are now new horizons. Whether all of those are going to be economic under the current price conditions and the cost structures, that is a different question.
Permian, right now, is pretty much where the action is. The drilling in Eagle Ford is down, the drilling in Bakken is down, gas prices have been down for a long time, although Haynesville is kind of coming back, but the Permian is kind of where everybody wants to be.
A Renewed Focus on Permian Basin Production
What is specifically unique about Permian that is causing it to produce at such a high volume, after all this time?
GG: Permian is an old play, but the depths and the formations, the horizons that they are drilling into are different than what they used to be 100 years ago. With the relatively new horizontal drilling, and hydraulic fracturing, and a few other things that companies are trying, and they are going to be able to drill into more and more horizons to get some oil, gas, and natural gas liquids. And, depending on the prices of these things, some will make money, some probably won't, but that's always been the case in this industry.
RS: It used to be popular, and now it's just kind of re-popular. It's like a 45-year-old guy wandering into his high school reunion, and finding out he's a stud. It's really something.
Infrastructure Bottlenecks
In your opinion, what are the biggest infrastructure challenges being faced in the Permian region?
RS: They're building infrastructure as fast as they can. The takeaway capacity is simply not there, despite having a couple of very large pipelines. The gas production is becoming a constraint on oil development, because nobody wants to flare something that can be sold – even if they can legally – and so everyone's racing to get enough infrastructure in place.
At the other end of where the pipes are going to go, they really need the gas. We thought there would already be plenty of supply to serve everything in south Texas, but there's not.
We've got big LNG terminals planned in Corpus Christi and Brownsville area, and big exports to Mexico, and not enough gas that can get there. Then we've got way too much gas in Permian. So the answer to that is pretty simple. Better get it five hundred miles across Texas quickly. And so there are massive pipelines being proposed to do that.
GG: There are some infrastructure bottlenecks that the Permian Basin oil and gas companies have to pay attention to which may actually curtail the drilling activity, until some pipelines and some processing facilities are finished over the next two, three years. You may not be able to get your oil and gas out. So, if you cannot get your product out to the market, why would you drill a well?
In just Permian, around 170 companies have drilled within the last 7 – 8 years. Today, there are probably no more than 40 – 45 sizeable operators. They are all competing with each other, and they are all trying to provide a return to their investors. So, that kind of environment often leads to excess supply. And that's why the oil price collapsed three years ago and now we need a little bit more discipline. So, all these bottlenecks, in a sense, bring some discipline to the industry.
Pipeline & Marketplace Development
With so much financial interest devoted to Permian projects, how are you seeing this play out in competition throughout the industry?
GG: I think competition in the oil and gas industry in the US is one of the reasons that the industry has been facing some challenges. Going back to mid 2000s, with the Barnett shale in North Texas… once that shale play proved successful, more and more companies came into the play as operators, and more and more lenders came to the table to give money to these growth industries. More companies are drilling more wells and production for… first it was natural gas, and now it's oil and natural gas liquids, and the production has been growing, and so more money has been coming. But the history of oil and gas industry has always been a boom and bust cycle.
What is your take on the pipelines currently in development?
RS: Kinder Morgan's Gulf Express is an intrastate pipeline being regulated by the Texas Railroad Commission, so it doesn't have anything like the regulatory hurdles to clear that a FERC regulated pipeline would. So it's moving forward. The main question it tackles is getting enough subscription to pay for it, but it's a billion dollar plus project and it is moving forward rapidly and there shouldn't be a heck of a lot of challenges to it. It just takes a lot to build something of that size.
And then the other big pipeline that is well underway… I don't know how it stands and what subscription levels are with customers yet, but it is the joint venture between Boardwalk and Sempra to go from the Permian to Katy, Texas outside of Houston.
And there's a third one, I think it's Enterprise, they have a third project that's a little bit behind. The conventional wisdom is that we probably needed that four and a half to five billion cubic feet a day to handle the gas, and those first two pipelines are claiming at up to a little over three. Three to three and a half. So, with that, we will probably really need all three pipelines.
Has all this development made an impact on the local economy around Permian?
RS: Yeah. There's no doubt. It's been oil and gas country forever, it's all booming of course in big development. It's certainly something lacking major industrial development out there to use the energy available that makes sense, but I haven't heard of anybody planning to do that.
GG: There aren't enough qualified truck drivers, which has been an issue since the early days of industry, but I think it's… that's a bigger issue. Apparently, there's a shortage of skilled truck drivers in the economy in general, not just for the oil sector, but that's a particular problem for Permian. The same thing with rig hands. Drilling these wells requires some training, some experience. So, if you want to drill a good well as efficiently as possible, you want to have qualified people. These may not necessarily come from local towns, so you may need to go outside and recruit people that way.
What do you think about the long-term impact on the global gas market or domestic gas market because of the output from Permian?
RS: Well… enormous quantities of gas going to market rarely do much good for the other people developing gas. What it does is lift the whole supply curve, the whole supply stack, to a point where all markets are being met at a somewhat lower price. A lower marginal price in terms of what that topmost expensive supply is. And so the more gas that you get out of the Permian, the more that it holds up that whole supply bubble to where the US$2.50 – US$3.00 range that we're in now is kind of bulletproof. So it should help secure our competitive position in the world market. And overall it's just kind of dragged down the cost of gas worldwide. Domestically, it should have the result of giving up a low stable natural gas price for decades, with the kind of volatility we've seen in the past just not being there at all.
GG: There has been, historically, a lot of M&A activity, and we'll probably see a little bit more of that. And certainly there's a lot of acreage changing hands to make more sense, because the companies want to drill longer wells, for the most part, and their existing acreage holdings may not allow them to drill all these long wells. We'll see the industry becoming more and more rational, and more and more disciplined in terms of their capital borrowing.
RS: It's going to definitely be a negative ongoing development for the guys who are trying to develop and play in other parts of the country that are somewhat more costly. But overall, it's adding a lot of stability to the industry.
The Future of the Permian Basin
What will the activity in Permian look like in 10 – 20 years?
GG: 10, 20 years is a little bit too long to speculate. For at least the next five years, the Permian activity is probably going to be the most attractive for most of the US, and maybe even some non-US companies. Permian has so many locations one can drill, just in terms of surface space, but also vertically speaking. From the same surface location, you can drill into six, seven, eight, maybe up to 10 different depths, all of which can potentially be, later, productive and profitable. So, if you count it that way there are still tens of thousands of locations that can be drilled, and that's going to take some time. So, it's going to be much more than five years.
Use code NAGFLNG18 to receive 10% off the ticket price. Register here.
Read the article online at: https://www.lngindustry.com/liquid-natural-gas/02082018/the-permian-basin/
You might also like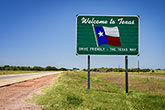 Texas LNG has selected ABB to deliver an integrated technology offering, including substation and control solutions.