Mozambique could become regional gas hub
---
According to the latest analysis from Frost & Sullivan, export opportunities are arising to anchor Mozambique as a regional gas hub.
Mozambique's economy that is heavily reliant on subsistence agriculture, as well as a few mega projects in the aluminium, extractive and power industries. However, poor basic infrastructure is hampering economic and social development. The anticipated deployment of gas monetisation strategies, including LNG export terminals, gas-to-power projects and petrochemical plants, have the potential to unlock the country's vast natural gas production capability.
Final investment decisions
The analysis finds that Anadarko Petroleum and Eni are striving to meet all the conditions necessary to reach a final investment decision (FID) by the end of 2015 or early 2016.
Celine Paton, Frost & Sullivan Energy and Environmental Industry Analyst, explains: "Anadarko is developing a first phase onshore two train LNG facility with a capacity of 6 million tpy, for an estimated US$26 billion. Last month, the company selected a consortium comprising of […] CB&I, Chiyoda Corporation, and Saipem as EPC contractor for the initial development of the onshore LNG park.
"Eni is also looking at building two floating LNG units, whilst hoping to participate in the onshore facility with Anadarko. According to Eni, the Coral South FLNG project is anticipated to reach FID in the second half of 2015."
Gas hub
Urbanisation projects around Palma, together with an integrated oil and gas logistic services hub in Pemba, are expected to accompany the construction of LNG facilities in the Cabo Delgado Province.
Paton noted: "The implementation of plans for LNG export facilities, in particular, will catalyse massive energy and infrastructure opportunities over the next 5 to 10 years. Although most of the gas produced in Mozambique is expected to be exported, 25% of the production will serve domestic purposes as required by the Petroleum Law revised in 2014."
Distribution networks
If projects are dispersed geographically, the construction of transmission and distribution gas pipelines throughout the country will benefit small and medium-sized enterprises, which could easily access gas distribution networks. It could also help decrease expensive fuel imports with CNG being increasingly used for transportation purposes.
However, FIDs on the LNG projects are still pending. A few conditions, such as securing binding gas supply agreements, still need to be met. Additional factors, including lengthy negotiations regarding possible sale of stakes by Anadarko and Eni in Area 1 and Area 4, could further delay FID to 2016.
Security issues?
"While addressing regional demand for natural gas would be ideal for Mozambique, cross-border supply agreements might trigger complex security issues. Moreover, Mozambican gas may have to compete in the long term with Tanzanian gas, as well as potential untapped resources […] in Southern Africa," Paton continued.
If the government succeeds in creating an investor-friendly climate and the global market conditions render projects economically feasible, gas infrastructure will flourish in the next 15 to 20 years, leading to a boom in the Mozambican gas sector.
Adapted from Frost & Sullivan press release by Katie Woodward
Read the article online at: https://www.lngindustry.com/liquid-natural-gas/02062015/frost-and-sullivan-on-mozambique-as-gas-hub-870/
You might also like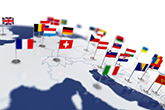 GTT has received an order from Hyundai Samho Heavy Industries for the tank design of two new LNG carriers, on behalf of a European shipowner.