---
Teekay Corp. has reported results for the quarter ended 30 June 2019.
These results include the company's two publicly-listed consolidated subsidiaries Teekay LNG Partners L.P. and Teekay Tankers Ltd., and all remaining subsidiaries and equity-accounted investments.
Highlights
GAAP net loss attributable to shareholders of Teekay of US$39.5 million, or US$0.39 per share, and adjusted net loss attributable to shareholders of Teekay of US$13.4 million, or US$0.13 per share (excluding items listed in Appendix A to this release).
Total adjusted EBITDA of US$196.6 million.
In May 2019, refinanced Teekay's US$498 million 2020 bond maturity with a new US$250 million private offering of 9.25% senior secured notes maturing in November 2022, proceeds from the sale of remaining interests in Teekay Offshore, and existing liquidity.
In May 2019, entered into a contract extension for the Banff FPSO unit out to August 2020.
In June 2019, Teekay LNG took delivery of its third, 50% owned ARC7 LNG carrier newbuilding which immediately commenced its 27-year charter contract servicing the Yamal LNG project, and expects the fourth vessel to deliver mid-August 2019.
CEO commentary
"In the second quarter of 2019, our total adjusted EBITDA increased by US$32 million, or 20%, from the same period of the prior year, primarily driven by the delivery of various growth projects at Teekay LNG, higher charter rates on certain LNG carriers, higher spot tanker rates and lower general and administrative (G&A) expenses," commented Kenneth Hvid, Teekay's President and Chief Executive Officer. "Looking ahead, although we expect continued cash flow growth from our gas business, our third quarter results are expected to be weaker primarily as a result of scheduled maintenance for two of our FPSO units and lower spot tanker rates partly due to seasonal factors. However, looking to the fourth quarter, we expect our FPSO units to be back up to normal capacity and the tanker market fundamentals continue to support a stronger tanker market in the latter part of 2019 and into 2020."
"Teekay LNG continues to report cash flow growth driven by newbuilding deliveries and higher charter rates on certain LNG carriers and is executing its balanced capital allocation plan, which currently prioritises delevering while opportunistically repurchasing common units below its intrinsic value."
"Teekay Tankers experienced seasonally weaker spot tanker rates compared to the first quarter; however, tanker rates were significantly higher when compared to the same period of the prior year, reflecting tightening tanker market fundamentals, which continue to support a tanker market recovery that should increase both cash flows and asset values."
"Teekay Parent reported slightly better than expected overall results for its FPSO units as a result of higher production and oil prices for the Banff and Hummingbird Spirit FPSO units, partially offset by lower production and higher operating expenses on the Foinaven FPSO unit. In addition, Teekay Parent also reduced its gross debt by US$223 million from last quarter with the completion of its bond refinancing and divestment of its remaining interests in Teekay Offshore in May 2019."
Hvid continued, "We have also reduced our G&A expenses at the consolidated and Teekay parent level, which are down in the second quarter of this year by 15% and 30%, respectively, compared to the same period of the prior year. In closing, we look forward to presenting at our Teekay Group Investor Day on 2 October 2019 in New York where we will cover the strategy, financial position and market outlook for the Teekay Group."
Read the article online at: https://www.lngindustry.com/liquid-natural-gas/01082019/teekay-corp-reports-2q19-results/
You might also like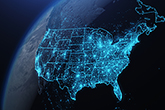 A Seapath and Pilot LNG joint venture will develop, construct, and operate a terminal in the Galveston Bay area supporting LNG-powered vessels.