---
Reuters are reporting that Osaka Gas may sign new long-term LNG contracts as Japan's second-biggest city gas supplier boosts its trading operations amid a shake-up in the Asian market for the fuel.
The comment signals there may be a willing buyer of long-term supplies in Japan, where utilities have been spurning such contracts because of a ready availability of the fuel on a short-term, or spot, basis, excess supplies and falling demand.
The resistance to long-term contracts among buyers in Japan, the world's biggest importer of LNG, in recent years has been one factor for a dearth of new big export projects coming online, as developers need commitments over many years.
"We are interested in signing new contracts as we make efforts to increase the overall trading volumes," Keiji Takemori, senior general manager of LNG trading at Osaka Gas, said. He said he would prefer to sign any new long-term contracts soon.
Takemori declined to say if he would be interested in signing up for supplies from Mozambique or Canada, where there are signs developers may ramp up construction of LNG export projects.
He said the company will look for long-term contracts that do not have restrictions on resale, so it can trade the cargoes. No decision has been made on extending long-term contracts with Indonesia and Qatar due to expire by 2021.
Osaka Gas expects to raise the ratio of free-on-board contracts to above 70% by 2021 from 50 now, making it easier to trade cargoes.
Osaka Gas has signed contracts to resell more than 3 million t of LNG in 2020, nearly three times the amount in the year ended March 31, 2017, a move that may boost liquidity in Asia's natural gas markets.
The Osaka-based utility plans to increase LNG purchases, including for resale, to more than 10 million t in 2020, up from 9.5 million t in the year through March 2017.
Japan's anti-trust agency ruled last year that so-called destination clauses in long-term LNG contracts that prevent the resale of cargoes are anti-competitive.
That has led big Japanese LNG buyers to push for contracts without the clauses and fuelled an increase in trading cargoes.
Read the article online at: https://www.lngindustry.com/liquefaction/23052018/osaka-gas-may-sign-new-long-term-lng-supplies-to-boost-trading/
You might also like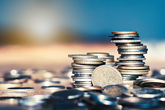 Snam and BW LNG have finalised the acquisition by Snam Group of 100% of the share capital of FSRU I Limited for a total consideration of approximately US$400 million.