---
Reuters are reporting PetroChina has curbed supplies of the fuel to some industrial users in northern and western regions, in the first sign of emerging tightness only two months after China experienced one of its worst winter gas crunches.
To prevent another around of winter shortages, state-run PetroChina started from early May limiting gas supplies and hiking prices for major customers, including city gas distributors and inland gas liquefaction plants in some western provinces.
"Suppliers are managing the increases in demand, so that they won't be caught up in a serious supply crunch later in the year," said Chen Zhu, managing director of consultancy SIA Energy.
China's natural gas consumption rose almost 14% in the first four months of the year to 71.1 million t.
That led to a surge in spot LNG imports in recent weeks and has lifted prices to a two-month high of US$8.7 per million British thermal unit LNG-AS.
The expansion in demand, driven by an extension of Beijing's gasification drive and an improving economy, exceeds a 10% annual growth forecast by state energy giant CNPC early this year.
The firm raised feed prices to 1.78 yuan (US$0.2795) per m3 up from 1.68 yuan per m3 for big users in the western part of Inner Mongolia from 11 May.
It also halved the gas feed to Erdos Hong Ji Yi Tai Energy Co Ltd, a gas liquefaction plant based in Inner Mongolia, starting this week, an official from the plant said.
"We were caught by surprise," the official said. "This is the first time PetroChina has reduced our supplies ahead of summer. The price hike once again will dampen our margin."
Wang Haohao, an analyst with Zibo Longzhong Information Group, said the price hike and supply curb will likely hit all LNG plants in the Inner Mongolia region and neighbouring Shaanxi province.
China operates more than 100 small inland LNG plants that source gas from state producers PetroChina and Sinopec and supply super-chilled fuel to steel mills, glass makers and residential compounds, users that are not covered by the pipeline grid.
In another sign of supply curbs, PetroChina wanted to cap volumes supplied this year to the Inner Mongolia regional government at 2016 consumption levels, a government official said.
"The negotiation reached a deadlock as we asked for more supplies for this year," said the official.
"The company is only willing to offer us the same amount they supplied in 2016, which is not enough. We cannot accept it."
Note: If you want to keep up-to-date with the latest LNG developments, start your free trial to LNG Industry magazine today.
The official said a sweeping campaign to switch industries and household from coal to gas has led to a surge in the region's demand for the fuel.
In a broader attempt to avoid a winter squeeze, the state planner has asked national gas producers to sign annual supply contracts with major users by the end of April.
State producers, however, are suffering ongoing losses in their import business of long-term oil-indexed LNG contracts as global oil hit multi-year highs of US$80, while China's domestic benchmark city-gate gas prices remained unchanged since last August, said SIA's Chen.
In debut trading at Chongqing Oil and Gas Exchange, PetroChina sold about 35 million m3 of piped gas at 0.155 yuan per m3 over government-set city-gate rates, or about a 10% premium, reflecting a tight market in a traditionally low season.
Read the article online at: https://www.lngindustry.com/liquefaction/18052018/petrochina-cuts-gas-supplies-to-major-users-to-prevent-shortages/
You might also like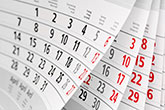 Klaipedos Nafta has carried out a capacity allocation procedure for the Klaipeda LNG terminal, securing full occupancy until 2033.