---
Reuters are reporting that, according to Goldman Sachs, demand for natural gas will top other fossil fuels in the long term on the back of rising number of electric vehicles and as new emission standards could see new vessels adopting alternative fuels.
This will result in a higher allocation of growth capital in the years ahead, the investment bank said.
Demand for gas is expected to rise 1.7% per year in the period to 2035, four times faster than in case of oil, based on an average from the International Energy Agency and the Energy Information Administration.
"We believe they may diverge in the future as the market digests the robust increase in Chinese gas demand over the 2017 – 2018 winter," Goldman Sachs analysts said.
Beijing is trying to switch more of its energy use to gas from coal to help clear up the foul air in the country's north through a gasification push.
"Global LNG demand should rebound in the period to August, as cooling demand boosts power generation in temperate regions and Bangladesh ramps up imports at the country's first regasification unit," the bank said.
Bangladesh's LNG demand is set to hit 17.5 million tpy by 2025 after the country imported its first cargo last month.
Global gas inventory levels heading into the summer are below the seasonal average just as stocks of competing fuels, oil and coal, dive to multi-year lows, boosting gas prices, the analysts said.
Gas inventory across the Organisation for Economic Co-operation and Development may be 650 billion ft3 below average, equivalent to a shortfall of 4.3 days of demand.
The deficit in March – April was particularly acute in Europe where utilities increased imports of LNG and pipeline gas to rebuild inventory, they said.
LNG supply growth, on the other hand, is on track to reach 8 percent this year, after slowing to 4% in April due to disruptions in earthquake-hit Papua New Guinea and a dip in the utilisation of US and Russian terminals, Goldman said.
As coal plants retire and the share of natural gas in the fuel mix grows, the scope for fuel switching in response to price change may become limited in some markets such as the UK where utilities have less flexibility, which could increase the appeal of gas as an investment, they said.
A greater willingness to take on price risk should allow producers with strong balance sheets to drive the next wave of LNG investment, they added.
Read the article online at: https://www.lngindustry.com/liquefaction/17052018/natural-gas-demand-outlook-most-attractive-among-fossil-fuels/
You might also like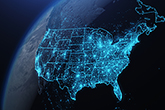 A Seapath and Pilot LNG joint venture will develop, construct, and operate a terminal in the Galveston Bay area supporting LNG-powered vessels.