---
Reuters are reporting that Australia's Woodside Petroleum on Wednesday lashed out at Korea Gas Corp (KOGAS) over a dispute it has with the South Korean company, saying KOGAS owes it money for an expired LNG contract from the North West Shelf Project.
Chief Executive Peter Coleman of Woodside Petroleum, operator of the NWS Project, said that "North West Shelf's view is that KOGAS owes the North West Shelf money, not the other way around."
KOGAS, one of the world's biggest importer of LNG, and the North West Shelf LNG export project were in arbitration over the pricing of a mid-term supply contract, after a KOGAS spokesman on 12 February confirmed arbitration without further comment.
Woodside said the arbitration, under which contract counterparts agree a neutral arbiter to resolve disputes outside formal legal courts, was over a supply deal that expired in 2016.
The LNG contract was for about eight cargoes a year over a couple of years. Woodside's equity was one-sixth.
Arbitration cases tend to be confidential, with neither party publishing details.
Woodside's Coleman said he was only able to comment on this case as "clearly someone in Korea has broken confidentiality".
Woodside is Australia's biggest oil and gas company, with stakes in several large-scale LNG export projects.
"LNG price review activity and arbitration cases are highly confidential and it is exceptionally rare that they become known publicly," said Saul Kavonic of energy consultancy Wood Mackenzie.
That NWS took this to arbitration is a sign of how aggressive some buyers are becoming in pushing for contractual concessions, Kavonic said.
But "price reviews are a normal part of LNG contracts, including arbitration provisions, so there is nothing here to suggest that there are any broader implications for ... the broader business relationship between the parties," he said.
Kavonic said many buyers demand better supply deals as they struggle to pass on costs to their own customers.
Many utilities across North Asia struggle with regulated domestic prices, and falling structural demand because of stagnating populations and improving energy efficiency. Rising renewable output, as well as rising competition in liberalising markets, also eats away at incumbent power operators.
As a result, and hoping to take advantage of increased competition among producers, Asian LNG buyers have over the past year increased pressure on producers to grant cheaper and more flexible terms in multi-year supply contracts, under which the majority of the region's LNG is sold.
Producers including Woodside and Royal Dutch Shell have said they are open to contracts with more flexibility, but have resisted granting changes to existing deals.
Woodside's venture partners in the NWS Project are BHP, BP, Chevron, Shell and Japan Australia LNG, which is a joint venture between Japan's Mitsui and Mitsubishi.
Read the article online at: https://www.lngindustry.com/liquefaction/16022018/woodside-lashes-out-at-kogas/
You might also like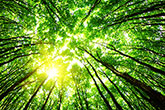 Rohe Solutions Oy has started liquefying biogas from the grid at the Hamina LNG terminal. Liquefaction at Hamina LNG Oy's terminal and the first pilot deliveries are planned to start in early 2024.