---
Reuters are reporting that Asian spot prices for LNG edged lower over the past week amid plentiful supply, despite strong oil and coal markets.
Asian LNG prices for delivery in June slipped 20 cents to US$7.90 per million British thermal units (mmBtu), and the July contract was assessed at US$8.20 per mmBtu.
Demand emerged from several countries, including Mexico, Argentina, Taiwan, Kuwait, Turkey and India, but supply kept pace as producers from Indonesia to Trinidad churned out cargoes sold via tenders.
LNG markets are in the midst of the northern hemisphere's low-demand spring season, during which little gas is typically used, except that demand has been relatively strong this year, driven not just by China but also by India and South America.
Stronger coal and oil markets lent little support this week.
Brent crude traded at US$77.12 a barrel, just below the US$78-level hit on 10 May, its highest since November 2014.
Benchmark European API2 next-year coal futures, meanwhile, rose by 1.7% to US$87.95 a t on 11 May, their highest level since the end of December.
Coal demand in Asia is strong and Chinese domestic prices have been rising on concerns about import restrictions.
Coal and gas markets are linked as they are the main fossil fuel competitors in power generation.
Overall, the LNG market in Asia has tightened over the past year, with the winter seasonal demand peak (December/January) and spring low (April/May) seeing significantly higher prices in 2017/2018 than in 2016/2017.
In physical markets, India's Gujarat State Petroleum Corporation is expected to pick a supplier before the weekend for its tender seeking seven cargoes for June 2018 to March 2019.
Shell is to fill the majority of Mexico's demand for six cargoes for delivery across May and June. Argentina's state-run Enarsa sought eight cargoes over July – August.
Trinidad's Point Fortin LNG Exports likely awarded its tender to sell a 8 June loading cargo.
Traders also awaited the results of sell tenders by Angola for cargoes loading in May and June, respectively.
Kuwait Petroleum Corp sought a June cargo, paying an estimated US$7.80 per mmBtu, according to traders.
Meanwhile, Exxon Mobil's Papua New Guinea export plant has offered two cargoes for May and June.
Read the article online at: https://www.lngindustry.com/liquefaction/14052018/june-prices-slip-on-healthy-supply/
You might also like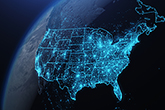 A Seapath and Pilot LNG joint venture will develop, construct, and operate a terminal in the Galveston Bay area supporting LNG-powered vessels.