---
The US Department of Energy (DOE) has authorised Texas LNG LLC to export domestically produced LNG to all existing, and any future, countries that have, or enter into, a free trade agreement (FTA) with the USA.
Texas LNG's project is located on a 110+ acre site with deepwater frontage to the Port of Brownsville shipping channel in Brownsville, Texas, USA.
Texas LNG has received authority to export on its own behalf and as an agent for others, up to the equivalent of 100 billion ft3/year (approximately 2 million tpa) of domestically produced LNG. The authorisation is for a term of 25 years, commencing on the earlier of the date of first export or 10 years from the date the authorisation is issued. 
Vivek Chandra, CEO of Texas LNG, said: "Receipt of DOE FTA approval is a key regulatory milestone for the Texas LNG project. We thank the DOE for their analysis and approval of our application and look forward to receipt of non-FTA approvals in the near future. LNG exports will play an important role in the continued development of the US gas industry and our Texas LNG project will provide valuable employment and other economic benefits to Brownsville and the Rio Grande Valley region."
Samsung Engineering
Texas LNG also announced that it has entered into an agreement with Samsung Engineering Co. Ltd, who will provide Pre-Front End Engineering Design (pre-FEED) and Front End Engineering Design (FEED) services for the Texas LNG project. Samsung Engineering plans to complete FEED in the second half of 2015 and expects to engage open book cost estimating to enable the execution of a Fixed Price EPC Contract to be signed at time of project Final Investment Decision (FID). Samsung Engineering and Texas LNG have begun to evaluate LNG liquefaction technologies on the basis of reliability, efficiency, and proven operational performance.
As a strategic commitment to the project, Samsung Engineering will also become a minority equity interest owner in the Texas LNG project.
Langtry Meyer, COO of Texas LNG, commented: "Samsung Engineering has completed major hydrocarbon projects around the world, and its robust balance sheet and strategic equity participation gives the Texas LNG project added credibility and strengthens the FID process."
Samsung Engineering supports Texas LNG's concept to construct the liquefaction unit on a barge/skid-mounts in a controlled shipyard environment. Texas LNG's pre-fabricated liquefaction solution will minimise complex onshore civil construction works and project costs, reduce the overall local environmental and labor impact, and expedite speed to market.
Samsung Engineering will provide technical studies and documentation to support Texas LNG's Federal Energy Regulatory Commission (FERC) permit pre-filling application process. Texas LNG plans to formally commence the FERC pre-filing permitting process in the second half of 2014. 
Dennis Kwan, Vice President of Samsung Engineering America, added: "Samsung Engineering has assembled a strong team of LNG project engineers and experts from our global engineering centers to execute the project. We have successfully completed the conceptual study and have commenced pre-FEED activities for the Texas LNG project, which are being executed by Samsung Engineering America Inc. in Houston, with support from Samsung Engineering's headquarters office in Seoul, Korea. We are committed to making this innovative Texas LNG project a success."
Texas LNG also recently signed a Feed Gas Supply Cooperation Agreement with a top-ten US gas marketer. This agreement will provide Texas LNG offtakers an option for flexible and competitive integrated gas supply and natural gas management services to deliver natural gas to the project. 
Discussions are ongoing with potential equity investors and LNG consumers in anticipation of first LNG deliveries in late 2018.
Adapted from press release by Callum O'Reilly
Read the article online at: https://www.lngindustry.com/liquefaction/12062014/texas_lng_project_advances_744/
You might also like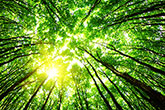 Commonwealth LNG has entered into a memorandum of understanding with OnStream CO2 LLC for a carbon capture and storage solution at Commonwealth's 9.3 million tpy LNG facility under development in Cameron, Louisiana.