---
By Gavin Sutcliffe, Director of the Gastech Governing Body.
LNG is the fastest growing fossil fuel globally, with forecasts that it will account for almost 90% of the projected growth in long-distance gas trade to 2040.
It is estimated that the investment needed to drive such an expansion of the international gas and LNG industry could reach a dizzying US$9 trillion over the next two decades, with most of that earmarked for major new infrastructure and innovative technologies used to support the surge in demand.
Expert conversations across the globe have predicted a rise and onset of technical advances for the marketplace – enhancing projects and bolstering efficiencies.
Three of these emerging trends are highlighted below.
The Industrial Internet of Things – collaboration is key
The increasing connectivity of online devices is enabling better decision-making, creating new and innovative ways for safer, more efficient operations, bringing key information from all over the industry directly to the people who require it most – usually in the field.
An example of this is the partnership formed between GE and Technip, who in 2016 joined forces to explore and expand digital solutions for LNG. The two companies began work together to evaluate the application of digital solutions for the engineering, construction, commissioning, startup and operation of LNG facilities. All solutions under consideration would encompass Technip and GE Oil & Gas expertise in digital tools and be powered by Predix, a cloud-based operating system built for the industry by GE.
In aiming to integrate their processes and design tools with equipment advanced control systems into a common digital platform the partnership aims to enhance capabilities in providing clients with innovative, credible, affordable and predictable solutions.
Enhancing safety measures
Health and safety continues to be a vital priority for the oil and gas sector and the industry continues to invest money in the prevention, detection and repair of assets.
A new model of safety in the LNG industry came to the forefront in January 2017, when the Dunkerque LNG terminal in France entered into commercial operations.
Borrowing from proven technologies tested in other facilities and designed in order to enhance the reduction of risk and of potential incidents, the large-scale facility accounts for more than 20% of French natural gas demand.
An expert project team was put together from the start of the design, with Dunkerque LNG, a company dedicated to the project, founded during early infancy of the work. With the safety and security of people and assets regarded as an absolute, these objectives were taken into account in the initial design of the terminal.
The scope of work also included the implementation of different innovative safety features. These included collected safety valves, LNG collection channels, automatic actions and frangible domes in case of tanks over-filling.
Accelerating industrial demand for natural gas through equipment innovation
Given the urgency to make the industry as cost efficient and productive as possible, innovations in the sector have steadily accelerated in natural gas markets globally. New technologies have emerged in drilling, completions and production for unconventional and conventional resources, further reducing the breakeven costs of natural gas production.
One such emerging technology is the automatic monitoring of steam traps. This latest industry innovation has the potential to have a significant impact on natural gas usage, efficiency and emissions.
Steam traps are used by most industrial equipment, facilities, and devices with as many as 500 traps sometimes installed at one site. Because of the constant movement of valves in a steam trap, they require frequent servicing to prevent failure.
According to the US Department of Energy, an average of 15% to 25% of steam trap installations are leaking, causing hundreds of thousands of dollars of wasted energy per year per site. With automatic monitoring, such leaking traps are detected quickly, minimising steam loss and thereby improving energy efficiency and reducing carbon footprint.
Collectively, innovations in equipment can improve gas utilisation in the industrial sector and make gas use more efficient and less carbon intensive.
Conclusion
Topics around this, including emerging technologies and HSSE, will all be discussed at the technical streams at the Gastech 2018 conference, held from 17 – 20 September at the Fira Gran Via, Barcelona.
The leading global gas, LNG and energy event is uniquely placed at the heart of the conversation, navigating the next steps the industry takes amongst discussion and debate around advances in technology, efficiency and market fluidity and the competitiveness of natural gas.
Read the article online at: https://www.lngindustry.com/liquefaction/08052018/three-technology-trends-transforming-the-energy-value-chain/
You might also like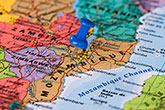 TotalEnergies has entrusted Jean-Christophe Rufin, a recognised expert in humanitarian action and human rights, with an independent mission to assess the humanitarian situation in Cabo Delgado province.