SEA/LNG bolsters its knowledge base with the addition of MAN Diesel & Turbo
Published by Joseph Green, Editor
LNG Industry,
---
SEA\LNG, the multi-sector industry coalition aiming to accelerate the widespread adoption of LNG as a marine fuel, has announced that it has welcomed MAN Diesel & Turbo (MAN) to its membership coalition.
As a world-leading provider of large-bore diesel and gas engines and turbomachinery, MAN's technical expertise will augment those of existing SEA\LNG member OEMs (original equipment manufacturers) Wärtsilä and GTT.
MAN's increased focus in the field of converting existing vessels to operate using LNG fuel is exemplified in its pivotal role in the world's first conversion of a container ship's propulsion system from heavy fuel oil (HFO) to LNG. The dual-fuel conversion saw the 1036 TEU feeder container ship Wes Amelie retrofitted in August 2017 to a multi-fuel, four-stroke unit that enables dual-fuel operation – significantly reducing its SOx emissions by more than 99%, NOx by approximately 90%, and CO2 by up to 20%.
In October 2017, MAN pledged a €2 million (US$2.3 million) discount to convert 10 HFO engines into gas engines as part of its drive to find clean solutions for seaborne trade and transportation. MAN recognises the need for collaboration across the shipping industry on the technical challenges of this vital and growing sector.
Peter Keller, SEA\LNG chairman and executive vice president, Tote, said: "Combining expertise in infrastructure, finance, regulation, and technical areas are all essential if LNG is going to fulfil its full potential as a marine fuel today and into the future. We welcome the opportunity to leverage MAN's in-depth knowledge of, and extensive understanding in the fields of propulsion as we continue to support the energy transition in shipping."
The addition of MAN to the coalition further strengthens SEA\LNG's collaborative membership which continues to leverage knowledge, networks, and real-life examples to obtain a competitive global LNG value chain for cleaner maritime shipping.
Uwe Lauber, CEO, MAN Diesel & Turbo, said: "SEA\LNG's vision is well aligned with MAN Diesel & Turbo's strategy. In 2016, after COP 21, we launched the initiative 'Maritime Energy Transition' that encapsulates MAN Diesel & Turbo's call to action to reduce emissions and establish natural gas as the preferred fuel of choice in global shipping. SEA\LNG aims to address and overcome current challenges impacting the global uptake of LNG, and MAN Diesel & Turbo is delighted to join forces with other industry leaders to support this work."
SEA\LNG recently voiced its support for the level of ambition outlined by the IMO's Initial Strategy of reducing greenhouse gas (GHG) emissions by at least 50% by 2050, compared to 2008 levels, and stressed the importance of LNG in supporting its achievement.
LNG is ready now as an unrivalled solution to local emissions requirements, and as a pragmatic bridge to a zero-carbon future. It far outperforms conventional marine fuels in terms of minimising local emissions to improve air quality and can significantly reduce greenhouse gas (GHG) emissions. It emits zero sulfur oxides (SOx), virtually zero particulate matter, and compared to existing heavy marine fuel oils, LNG can, depending on the technology used, emit 90% fewer NOx emissions.
And in combination with efficiency measures being developed for new ships in response to the IMO's Energy Efficiency Design Index (EEDI), LNG will provide a way of meeting the IMO's decarbonisation target of a 40% decrease by 2030 for international shipping.
The coalition believes that the decision adopted by the IMO's Marine Environmental Protection Committee (MEPC) during its recent 72nd session underlines how essential LNG as a marine fuel is as a commercially viable bridging solution to a zero-emissions shipping industry, while enabling it to comply with the immediate regulatory demands of the IMO 2020 global sulfur cap.
Read the article online at: https://www.lngindustry.com/floating-lng/18052018/sealng-bolsters-its-knowledge-base-with-the-addition-of-man-diesel-turbo/
You might also like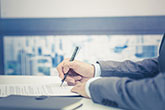 In its efforts to further boost natural gas utilisation in the country and enhance Nigeria's gas revenue, NNPC Ltd has signed two major agreements to deliver LNG to the domestic gas market and the international LNG market.