FSRU players expand LNG activity by tapping into small and medium scale markets
Published by John Williams, Editorial Assistant
LNG Industry,
---
Tor-Ivar Guttlesrod, ABS: The model for supply of energy and transport fuel to power-constrained locations using an FSRU is well proven. Numerous projects are being developed across the world and prospects for FSRUs remain strong, particularly in Asia, the Middle East, Africa and South America.
With the number of projects in progress set to rise as demand for Liquified Natural Gas rises, the business case for supply of LNG on a small scale is attracting more attention. The concept of supplying smaller, more remote locations is one that has seen projects attract final investment decisions for deployment in similar regions as their bigger counterparts.
And just like full scale FSRUs, small scale projects continue to be challenged in a number of ways. While a full scale project will require a proven business case, small scale endeavours also need to balance risks around national legislation, baseload cargo volumes and whether the supply economics provide the necessary return on a smaller scale. It may also be that the small scale opportunity is an extension of a larger scale project.
In the full scale FSRU market, an emerging trend is towards ownership of the assets rather than chartering in the units required, sometimes for economic reasons and sometimes for political ones. Project owners might charter tonnage while units are under construction but the longer term strategy is to maximise return on investment by owning the FSRU as well as associated storage vessels. This follows the trend that took place in the FPSO market, which includes a combination of owned and leased units. In both sectors it may make sense to buy the asset for long term operation rather than charter it, and there are typically different preferences between different operators and owners when it comes to owning or chartering.
Among notable small scale projects, the Bali LNG terminal comprising a floating regasification barge and a 26 000 CBM FSU was an early mover and has been operational since 2016. Exmar had ordered speculatively rather than against specific projects but still secured long term charters while they wait for FIDs or local regulations to permit use of floating power supply in national waters.
Further vessels are under construction in China for potential end users in South America and an energy major is understood to be tendering for small scale regas units for the same location.
Meanwhile, a tender for small scale energy provision in Indonesia, including regas units and storage barges, has been offered on more than one occasion but so far has failed to materialise.
Indonesia has approximately 7000 islands that have a need for electricity and for these locations LNG is in many ways the logical answer, being cheaper and cleaner than coal-fired alternatives as well as offering greater versatility as it can also be used as a local transport fuel.
Such projects also illustrate the economic challenges of small scale LNG supply; there needs to be a commitment to provide a minimum volume but the asset owner will need to operate at economically attractive rates – easier to achieve at a larger scale.
The question of the unit cost for which the supplier can deliver LNG is not straightforward. Whether selling gas on a MMBtu or per tonne basis the infrastructure and transport costs are not linear and therefore can be a challenge to achieve the necessary delivered price.
Operators must also navigate local conditions, since power markets can be subject to regulation, users sensitive to price fluctuations and national laws may impact the ability to operate some types of vessels offshore.
Markets such as Asia, as well as the Southern Hemisphere or the Caribbean are still suitable for small scale LNG but the relationship has to be based on long term government commitment and access to finance.
The challenge for designers and builders is to develop small scale LNG projects that answer all these questions simultaneously. Rather than rely on economies of scale, they must find ways to build units with the simplicity required to lower the overall delivery cost.
In technical terms there is not a huge difference between classing a full scale FSRU and a small scale unit, though smaller units can be more complex in execution.
For small scale units, designers will need to think more closely about hazards since there is much less space that can be used for escape routes or blast walls, so comprehensive safety studies are essential.
One issue is that only certain yards that can build units of the required level of complexity. These tend to be in South Korea or China, where ABS has multi-decade experience in classing some of the world's most advanced LNG carriers. Of current full scale FSRU projects, ABS is classing a 170 000 munit currently under construction for Turkish operator Botas at South Korea's Hyundai Heavy Industries and Dynagas' FSRU under construction at Hudong in China.
In general terms though it appears that the trend towards speculative ordering slowing, is not coming to an end but being modified. Some owners will like to have something in the pipeline when filling tenders, others appear to be taking a longer term view of the risk picture.
With the era of the very big floating E&P gas projects coming to an end, there is some doubt as to LNG's role in the larger story of decarbonisation. Most governments have identified LNG as part of the solution but others see it more as a transition fuel, at least until product of renewables is established at affordable prices.
This uncertainty means that short term spikes in demand should still be expected, though perhaps the first generational model of take or pay over 20 years is behind us. Designers, builders and operators of small scale FSRUs need to think not bigger, but smarter.
Read the article online at: https://www.lngindustry.com/floating-lng/16092019/fsru-players-expand-lng-activity-by-tapping-into-small-and-medium-scale-markets/
You might also like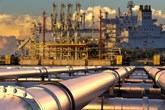 At every stage of the LNG process – from pretreatment to transportation – accurate and reliable measurements are essential for optimising production, maintaining safety, and ensuring profitability.