Congo's Minister of Hydrocarbons to discuss gas exploration African Energy Week
Published by Jessica Casey, Editor
LNG Industry,
---
Bruno Jean Richard Itoua, the Minister of Hydrocarbons of the Republic of Congo, will participate at the African Energy Week (AEW) and exhibition. The event is set to take place 16 – 20 October in Cape Town, where Itoua will showcase Congo's promising hydrocarbon sector and the various investment opportunities emerging across the growing market.
Prior to serving as Minister of Hydrocarbons, Itoua held the position of Head of the National Petroleum Company of Congo for seven years, a background which signifies expertise in the energy sector. His leadership qualities were recognised when he was appointed as the President of the Organization of Petroleum Exporting Countries in 2022, further underscoring his expertise and influence in the energy sector. Under a mandate of positioning the Congo as an attractive destination for hydrocarbon investments, the Minister will showcase the country's potential as a prominent player in the global energy landscape.
Situated in Central Africa, Congo is a net producer of crude oil and holds approximately 1.8 million bbl. of proven oil reserves and gas reserves of 284 billion meters cubed (will put the number in administration), and the country is already making strides in maximizing its hydrocarbon resources. Through policy reform and various strategic campaigns, including the implementation of the gas master plan (a comprehensive strategy for expanding the domestic gas market), significant efforts have been made to promote local capacity building programme in Congo's hydrocarbon sector. These initiatives have been instrumental in driving growth and development throughout the industry. As a result, Congo has established itself as one of the leading oil producers in Africa, and is on track to becoming a key player in the continent's LNG market in the coming years.
The minister's crucial role in promoting Congo's natural gas industry and attracting foreign investment has positioned the country as a highly attractive LNG play. Through collaborations with companies like Eni, the Italian multinational energy company, the country has successfully developed the Marine XII block, a significant milestone in its gas sector. Moreover, the 10-year contract between Eni Congo and Expro Group for an onshore LNG pre-treatment plant will greatly enhance LNG production, specifically for local electricity generation, aligning with Congo's gas monetisation agenda and contributing to GDP growth.
Furthermore, the ongoing Litchendjili Gas Project aims to establish Congo as a regional clean energy powerhouse and a global gas hub. The partnership between Eni Congo and Wison Heavy Industry to construct a second floating LNG facility, signifies a strategic move to optimise Congo's gas operations for both domestic use and export, effectively meeting a large portion of Europe's energy demand. The overarching goal is to ramp up LNG production to 3 million tpy by 2025, emphasising Congo's commitment to expanding its presence in the global LNG market.
The Ministry of Hydrocarbons has played an instrumental part in harnessing the Congo's hydrocarbon resources, driving innovation, attracting investments, and promoting sustainable energy solutions. Despite global pressure to immediately transition to a renewable future, the Ministry creates an enabling environment for investors and works with foreign players to unlock the true potential of the country's gas market, enabling capital to flow inwards. Balancing growth and stewardship, the Ministry contributes to Africa's energy transformation, seeking a harmonious balance between present needs and a greener future.
"We are proud to have Itoua, the Minister of Hydrocarbons of the Republic of the Congo, participate at AEW 2023. Congo's commitment to driving progress and innovation in the energy sector is evident, and the Minister's valuable contributions to Africa's energy transformation are inspiring. With visionary leadership and collaborative efforts, the Congo is shaping a prosperous future for its energy industry while prioritising sustainable development and regional cooperation. The country's presence sets a powerful example for other nations to follow," stated NJ Ayuk, Executive Chairman of the AEC.
Read the article online at: https://www.lngindustry.com/floating-lng/14062023/congos-minister-of-hydrocarbons-to-drive-lng-frontier-exploration-and-production-dialogue-at-african-energy-week/
You might also like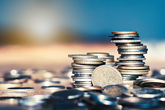 Snam and BW LNG have finalised the acquisition by Snam Group of 100% of the share capital of FSRU I Limited for a total consideration of approximately US$400 million.