---
The 'The Future of Europe LNG Markets to 2025 (H1-2018): Infrastructure, Investments, Planned Projects, Pricing, Trade, Contracts and Competition Outlook' report has been added to ResearchAndMarkets.com's offering.
The Future of Europe LNG Market is a comprehensive report on the industry outlook to 2025. The 26th successful version of the Europe report details the current status of projects, competition, investments and strategies being adapted by companies to strengthen their future.
Review of European LNG markets in 2017
The section illustrates a quick analysis of the Europe LNG developments in 2017. Emphasis of projects, trade, strategies, contracts, fleet, pricing and other industry analysis is presented in detail.
Current status of LNG projects
Updates on all under construction, planned, proposed and concept phase liquefaction and regasification projects with FID status, planned start up, initial capacity and company information is provided.
LNG infrastructure details
Key details of all operational and planned LNG terminals along with their operator, start up, trains/vaporisers, storage capacity, tanks, liquefaction/ regasification capacity are included.
LNG capacity outlook
Country wise liquefaction and regasification capacity is provided for historical period of 2008 to 2017 and forecast period from 2018 to 2022.
LNG supply-demand outlook
Country wise LNG Export forecast to 2022 and LNG Import forecast to 2022 is provided. Highly reliable and precise forecasts ensure readers can strengthen their business decisions.
Competitive scenario
Top 10 LNG companies and their net weighted capacity outlook is provided in the report. Further, business profiles of 10 leading LNG players are also included in the research.
Country wise analysis
Across all markets in Europe, terminal wise capacity is forecast from 2008 to 2022. In addition, key trends, drivers and challenges facing Europe, Europe, Middle East, Africa, North America and South and Central America are analysed in detail.
Recent industry developments
The report is structured in a user friendly manner for assisting in usage for presentations and detailed analysis. The reports are periodically validated by industry experts to ensure the right insights are included.
Read the article online at: https://www.lngindustry.com/floating-lng/13062018/the-future-of-european-lng-markets-to-2025/
You might also like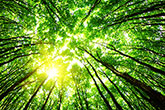 Rohe Solutions Oy has started liquefying biogas from the grid at the Hamina LNG terminal. Liquefaction at Hamina LNG Oy's terminal and the first pilot deliveries are planned to start in early 2024.