---
Clough Ltd has signed a teaming agreement with GE Oil and Gas Australia (GE) to identify and deliver small scale LNG fuel solutions for clients located in Australasia.
The teaming agreement will bring together leaders in LNG technology and EPC capability to develop small LNG network solutions for domestic applications including remote power, industrial use and transportation fuel.
Clough previously signed a cooperation agreement with small scale LNG plant provider, Salof, which was acquired by GE in 2013.
Virtual pipeline
The agreement between Clough and GE will help build a virtual pipeline network for LNG fuelling in the region where physical pipeline infrastructure is scarce, particularly to remote areas for power generation and mining operations. Clough and GE plan to provide an end-to-end LNG fuel solution that will convert natural gas into LNG and deliver it to the final point of use, including all the associated infrastructure, storage and transportation. This will help to ensure a reliable LNG fuel supply to replace diesel.
The service offers a collaborative LNG network development model, which is underpinned by GE's small scale LNG technology and Clough's extensive LNG process engineering, modular construction and asset management capability. GE currently has more than 25 small scale LNG plants in operation and under development.
Clough CEO and Managing Director, Kevin Gallagher, said: "Replacing diesel with LNG fuel for transport and power will provide sustainable economic and environmental benefits, not only for clients, but for all of Australia. LNG fuel is cost-effective, clean and safe, and makes use of abundant Australian gas resources. Clough and our partner GE aim to become the enabler for clients to convert from imported diesel to domestically supplied gas."
GE Oil & Gas Acting Regional Manager, Ross Ismail, added: "Natural gas is in abundant supply particularly in Australia, making it cost-efficient to use this cleaner burning fuel for transportation, fleet management, marine and other industrial applications. Together, with Clough, we will have the ability to bring a complete, fully-integrated solution to our customers in the small scale LNG space."
Adapted from press release by Callum O'Reilly
Read the article online at: https://www.lngindustry.com/small-scale-lng/27102014/clough-and-ge-team-up-on-small-scale-lng-1665/
You might also like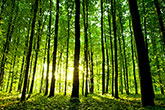 Kontrol Technologies Corp. will provide emission monitoring and analytics to its previously announced customer in the LNG market.