Regasification - 23 November 2016
RasGas recently delivered its first LNG cargo to the Dunkerque LNG regasification terminal.
Alpha Process Controls has supplied an LNG hose transfer system to GNL Quintero's regasification terminal in Chile.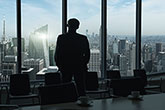 According to Reuters, Hoegh LNG Partners LP is considering the possibility of spending US$300 million – US$400 million on a fifth floating storage regasification unit.