Regasification - 19 October 2016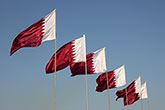 According to Reuters, Qatargas has signed a five-year LNG sales and purchase agreement with Petronas LNG UK.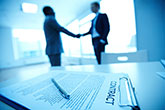 KBR has been awarded a pre-FEED study for PT Australasia LNG Indonesia's proposed LNG Hub terminal.
Crowley Maritime Corp. has announced that its LNG services group has won a contract to supply Alaska LNG from the Titan Pt. Mackenzie plant to Alaska Power & Telephone Co.'s Tok power plant.