LNG Shipping - 24 January 2022
The company is set to design tanks for two new LNG carriers.
Nakilat has taken delivery of a new-build LNG carrier which will be commercially and technically managed in-house by Nakilat Shipping Qatar Ltd (NSQL).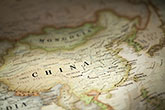 With this long-term joint co-operation agreement, Avenir has expanded its bunkering network into the Chinese market.