LNG - 29 November 2018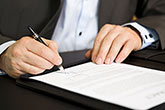 Petronas LNG and Vitol Asia have announced the signing of a binding HoA for a long-term LNG SPA.
Hoegh LNG is expecting to extend its contract with CNOOC and to sign additional deals.
Matson has welcomed the first of four new dual-fuel ships that will be introduced in its Hawaii service over the next two years.