LNG - 25 May 2022
Sempra Infrastructure is to supply LNG from its Port Arthur LNG Phase 1 project to RWE.
The strategic LNG hub will help to expand the reach of sustainable energy for customers in the Caribbean.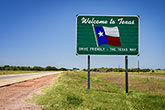 The companies have been awarded a pre-FID engineering contract for the project, in which Technip Energies have been appointed lead project contractor charged with project design and delivery.