---
Bloomberg are reporting that, while China seeks more natural gas to meet booming demand from President Xi Jinping's clean-air drive, one part of the fuel's supply chain is not growing fast enough to avoid a repeat of this winter's supply crunch.
Large, underground storage caverns are coming into focus as the missing link that the world's biggest energy user needs to smooth out supply between weak consumption in the summer and surging demand in the winter. While China has plans to more than triple storage capacity by the end of next decade, that still might not be enough to keep pace with its growing appetite, according to analysts at IHS Markit Ltd. and Wood Mackenize Ltd.
"Chronic gas supply tightness will continue to be around because storage capacity won't be increasing to the point needed to deal with winter peaks," Xizhou Zhou, an energy analyst with IHS Markit in Beijing, said.
China National Petroleum Corp., the country's biggest gas producer and importer, said that the country has storage space equivalent to about 3.3% of total demand. That is about 7.8 billion m3. The government plans to increase that storage capacity to 14.8 billion m3 by 2020, and more than 35 billion by 2030. That would amount to 4.8% and 5.8% of demand, based on forecasts from Sanford C. Bernstein & Co. The world average is 11.7%, CNPC said.
In the US and Europe, companies inject gas into large underground caverns in the summer and extract it in the winter when people crank up the nozzles for heating. In the US, storage capacity is equivalent to about 17% of annual consumption.
China's supply crunch this winter was due not only to the 15% surge in demand, but also infrastructure that was ill-equipped to handle it. In Beijing, winter demand is 11 times higher than summer demand, so China has to ramp up domestic production and LNG imports to meet supply needs.
"The import terminals were all jammed full in the winter, and you were still short of gas," IHS Markit's Zhou said. "The winter peak is not supposed to be handled by ramping up supply sources. You inject gas into storage in summer, and draw it out in the winter – that is how you usually do it."
As well, the country's relatively small storage capacity was a contributing factor in the LNG price shock this past winter, as the world's largest energy user had to boost imports to match skyrocketing seasonal heating demand. Spot LNG in North Asia more than doubled from the summer to US$11.527 per million British thermal units on 15 January. Prices have since fallen off, dropping to a six-month low of US$7.50 on 19 March.
"China's gas storage levels are far lower than more mature gas markets like Europe, leaving China exceptionally reliant on LNG imports to manage seasonal demand swings," Saul Kavonic, an analyst with Wood Mackenzie in Singapore, said. "Even the recent government targets are still below storage levels seen in other mature markets."
CNPC, the parent of PetroChina Co., operates 10 of the country's 13 storage locations. This past winter it supplied 7.41 billion m3 from storage, or about 4.9% of its sales. It said on 15 March that it is renovating its current facilities and building seven additional ones in a bid to increase its capacity to 15 billion m3 by 2025.
On 18 March, the official Xinhua News Agency reported that CNPC will spend 21 billion yuan (US$3.3 billion) to build eight new storage facilities in Sichuan and Chongqing, adding 21 billion m3 of capacity. It did not specify a timeline for completion and said the first phase of construction would add just 1.28 billion m3.
There are a couple of hurdles to developing more storage capacity in China. One is that, unlike the US, the country does not have ample supply of cheap storage options such as depleted oil fields and underground salt caverns, Zhou said.
The other is that the government keeps tight control over gas prices. In the US and Europe, whenever winter prices rise relative to summer, it creates incentive to invest in new storage to take advantage of the seasonal arbitrage. A more liberal gas-pricing regime in China might draw more companies into the storage space, Zhou said.
"Achieving greater storage may also require further enabling policy that economically incentivizes storage build from non-state owned players," Wood Mackenzie's Kavonic said.
Read the article online at: https://www.lngindustry.com/liquid-natural-gas/20032018/china-needs-more-space-underground-to-store-gas/
You might also like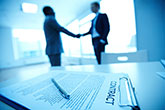 OMV has announced the signing of a long-term sale and purchase agreement with Cheniere Energy, Inc., covering the supply of up to 850 000 tpy of LNG beginning in late 2029.