LNG - 05 October 2020
EM&I has launched its new 'FloGas' joint industry project for FLNG and FSRU assets.
Equinor has started an internal investigation into the fire at Hammerfest LNG on 28 September.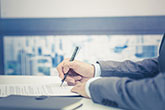 Black Diamond and WMA have received a letter of award from the proponents of Goldboro LNG.