---
Wood Mackenzie estimates LNG trucking capacity in China to double to 38 million t by 2025.
China is the world's largest LNG trucking market. In 2017, 19 million t of LNG was transported via tanker truck from domestic liquefaction plants and LNG import terminals to downstream markets. This volume accounts for 12% of total gas consumption.
LNG trucking has played a key role in supporting gas demand in China especially in the last winter season when the nation faced severe gas shortage issues as it moves to comply with clean air or coal-to-gas switching mandates.
New residential, commercial and industrial gas users outside pipeline coverage resorted to trucked LNG as the only way to fulfil switching targets as there was not enough time nor is it economical to build or expand pipelines. Furthermore, domestic liquefaction plants were unable to cope with the surge in winter demand as their feedgas were rationed. Trucking enabled terminals to import more LNG than regas capacity, and excess LNG can be transported off to demand areas across the country. In some cases, LNG was trucked more than 2000 km from southern terminals to northern China.
The flexibility of LNG trucking alleviates China's lack of pipeline coverage, storage and regas capacity. It also adds liquidity to China's gas market and facilitates price discovery.
"While we witnessed logistics companies rush to buy more LNG trucks over last winter, equally important is the number of truck-loading positions and operational efficiency at LNG terminals. These factors determine the amount of LNG that can be transported out to demand centres," said Miaoru Huang, senior manager, Wood Mackenzie.
"The good news is truck-loading positions can be added relatively quickly, and currently, there are about 20.2 million tpy of truck-loading capacity across the country's LNG receiving terminals. We expect China's gas demand to reach 264 billion m3 this year. Similar to 2017, 12% of demand will be supported by LNG trucking," added Huang.
Historically, the main LNG trucking movements were from LNG plants in northern China to demand centres in coastal regions. However, as the cost of imported LNG has declined, domestic LNG plants face steeper competition from imported LNG.
Wood Mackenzie estimates that the cost of delivering LNG to coastal regions (south and east China) in 2017 via import terminals was about US$2 – 4/mmbtu cheaper than from domestic LNG plants located in the north. However, the converse is true in the case of delivering LNG from southern terminals to the north. It would therefore be more economical to source LNG from the same region.
Despite this, LNG was trucked from the south of the country to the north during the last peak winter demand. The high delivered cost of LNG was supported by the surge in LNG prices.
While gas demand is expected to remain healthy this year, the next winter gas shortage will not be as severe as last winter.
"LNG buyers are likely to have learned from the experience and will try to avoid being caught by price surges again. As such, trucked LNG price as high as US$30/mmbtu seen during last winter is unlikely to occur again," commented Huang.
"LNG trucking has increased gas-on-gas competition. It has helped create a spot market for gas. Until China's gas market evolves to one with a price discovery function, trucked LNG will continue to be welcomed by market participants looking for liquidity and flexibility," concluded Huang.
Read the article online at: https://www.lngindustry.com/liquid-natural-gas/04062018/chinas-lng-trucking-capacity-to-double-in-medium-term/
You might also like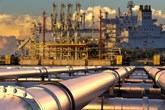 At every stage of the LNG process – from pretreatment to transportation – accurate and reliable measurements are essential for optimising production, maintaining safety, and ensuring profitability.