Liquefaction - 15 March 2018
Operations commence in British Columbia, Canada.
An average capex of US$7.1 billion per year is forecast to be spent on 31 upcoming oil and gas fields in Oceania between 2018 and 2025.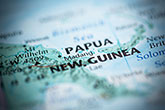 Japan's Osaka Gas has so far not bought LNG cargoes to replace supplies from the shutdown of ExxonMobil Corp's Papua New Guinea project.