---
Reuters are reporting that a vessel that arrived in Bangladesh in April to offload its maiden cargo of LNG and moor permanently as an import terminal should begin operations "within a week" after bad weather hampered its start-up.
The floating storage and regasification unit (FSRU) will allow Bangladesh to import LNG for the first time as its domestic gas production falls and will boost several power projects in a nation where 30% go without electricity.
Since its arrival at Moheshkhali, near Cox's Bazar in southeast Bangladesh, bad weather has hampered the FSRU's efforts to dock properly, connect to the import infrastructure and offload its first cargo of Qatari LNG, officials have said.
"The delay was basically the rough sea. It (the project) will succeed very soon ... hopefully within a week," a director at state-run energy company Petrobangla's LNG division said.
The Excellence FSRU is operated by privately owned US company Excelerate, which launched the first FSRU in the world in 2005 and still dominates the industry alongside Golar LNG, Hoegh and BW Group's LNG arm.
Two senior Petrobangla officials said the state-run company would contest Excelerate's declaration of force majeure on the project due to the weather-related delays. Declaring force majeure absolves a company from responsibility for delays to fulfilling contracts due to circumstances beyond its control.
"They have claimed force majeure for bad weather but we haven't accepted it," one of the officials said. "Petrobangla doesn't have any obligation to pay any money before the gas flow starts. Excelerate will pay demurrage as per contract."
That official said technical experts from International Finance Corp, an arm of the World Bank which lent to the US$180 million project, were on site monitoring progress.
The country of 165 million people relies on its gas resources for 70% of its energy production but as demand has risen its falling supply has struggled to keep up, prompting it to consider a host of LNG projects.
Aside from the Moheshkhali project, several others are being considered, usually combining LNG imports with onshore power plants that would use the regasified fuel as feedstock or with fertiliser complexes that are heavily gas-reliant.
Most recently, two projects costing a combined US$5.8 billion were announced involving US company General Electric. Energy trading houses Gunvor, Vitol and Trafigura have also chased projects in Bangladesh.
Bangladesh is seen as an ideal LNG importer because it has the legacy of using gas and therefore much of the onshore infrastructure already, unlike some other countries that have struggled to get LNG projects off the ground.
Nasrul Hamid, state minister for power, energy and mineral resources, said the Moheshkhali project would help Bangladesh import 81 million m3 of gas a day by 2025.
"We have a robust internal gas supply system, which has historically transmitted our local gas. This grid will carry the LNG internally. This is an advantage for us," he said.
Read the article online at: https://www.lngindustry.com/floating-lng/03082018/bangladesh-sees-stalled-flng-terminal-starting-operations-in-days/
You might also like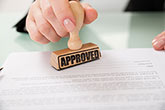 LNT Marine and Shanghai Merchant Ship Design and Research Institute have received approval in principle from ABS for the latest variant of their LNT A-BOX LNG containment system.