LNG Shipping - 09 November 2018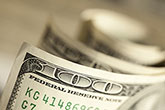 Cheniere Energy, Inc. has reported its 3Q18 results including several significant highlights.
According to Reuters, Essar Steel India – a unit of Indian commodity conglomerate Essar Group – sought an LNG cargo on an online trading platform this week.
Asian LNG spot prices have seen a rise after over two months of decline.