LNG Shipping - 04 February 2019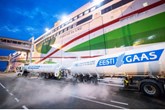 Eesti Gas has completed its 1500th LNG bunkering operation with the 'Megastar' ferry, operating between Tallinn and Helsinki.
Golar LNG Partners LP has announced that its board of directors has approved a quarterly cash distribution with respect to the quarter ended 31 December 2018 of US$0.4042 per common and general partner unit.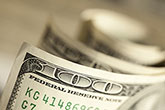 Dynagas LNG Partners LP has declared a cash distribution of US$0.7231 per unit on its Series B Fixed to Floating Rate Cumulative Redeemable Perpetual Preferred Units for the period from and including 23 October 2018 to, but excluding, 22 February 2019.