LNG - 14 April 2021
The companies have teamed up on the deployment of small scale LNG infrastructure in India.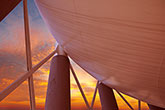 McDermott International's CB&I Storage Solutions business has been awarded a contract to construct an LNG storage tank for AG&P's LNG terminal in Batangas, the Philippines.
Nikkiso Cryo Inc. has announced a new facility to increase its cryogenic pump production.