LNG - 13 July 2020
Nicholls Transport shares feedback from six months of running 10 IVECO Stralis trucks powered by LNG.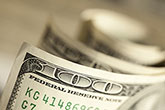 ResearchAndMarkets.com has released a new report on the global market of LNG bunkering.
GasNet has put into operation the first mobile self-service LNG filling station in the Czech Republic.