LNG - 12 May 2022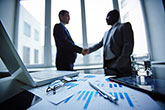 Orbital Energy Group has announced that it will sell its UK gas business to nZero Group.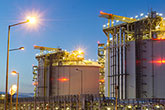 Venture Global LNG has announced the execution of two new long-term Sales and Purchase Agreements with ExxonMobil LNG Asia Pacific for the sale of 2 million tpy of LNG.
The order is for the tank design of a new LNG carrier with a total LNG tank capacity of 174 000 m3.