LNG - 05 August 2022
The vessel was built by Daewoo Shipbuilding & Marine Engineering and was delivered on 2 August.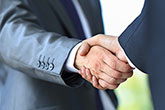 Mr Ian Revell has been appointed as the Society's new Chief Executive Officer and General Manager, in succession to Capt Andrew Clifton.
Cove Point LNG, an LNG export and import facility in Lusby, Maryland, US, loaded its 300th commercial cargo at the end of July.