LNG - 04 May 2020
Freeport LNG has commenced commercial operations for its third liquefaction train, bringing the project to full operating capacity.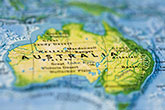 LNG MFI has described the Pilbara Port Authority's move to issue STS LNG bunkering licences to Woodside Energy as a major win.
LNG Limited has announced the appointment of voluntary administrators to review the company's business and assets.