Liquefaction - 27 November 2019
Qatar Petroleum has announced the load out of the first two jackets for its North Field Expansion project.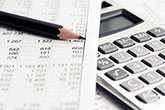 Golar LNG has releases its interim results for the period ended 30 September 2019.
African Development Bank Group has announced that its board of directors has approved a long-term senior loan of US$400 million to support the construction of an integrated LNG plant, including a liquefaction facility in Mozambique.