Liquefaction - 16 October 2018
Italy's Saipem has secured a FEED contract for an LNG terminal offshore Africa.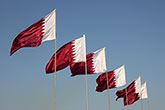 According to Reuters, Petronet LNG – India's largest LNG importer – has stated that its talks to invest in Qatar's exploration and production sector have slowed down.
According to Reuters, Dominion Energy Inc. has announced that its Cove Point LNG export facility has commenced its return to service over the weekend.