Liquefaction - 12 February 2018
Cheniere has two 0.7 billion ft3 per day units under construction at Corpus Christi and one at Sabine Pass.
South Korea's Korea Gas Corp is seeking to settle a dispute over a LNG contract that expired in 2016.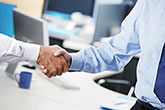 The governments of Mauritania and Senegal have signed an ICA enabling the development of the cross-border Tortue natural gas field to continue moving forward.